Application for research funding
The Foundation for Baltic and East European Studies provides grants for two- and three-year projects, postdoctoral projects, grand projects and research networks. Grants can be applied for by individual researchers or groups of researchers.
The researchers are free to formulate their own research questions, however, it needs to be relevant to the Baltic Sea Region and Eastern Europe.
Announcement of funding for research projects takes place once a year.
Applications for funding are submitted in the Foundation's application system.
Overview of the Foundation's forms of support in 2022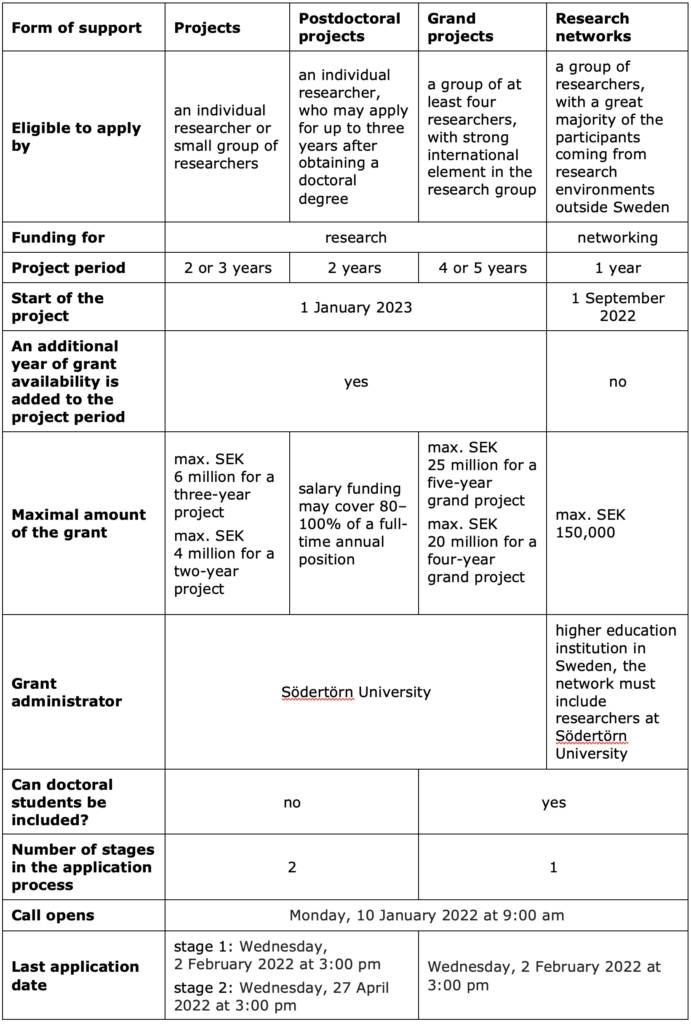 For detailed information see instructions for forms of support.